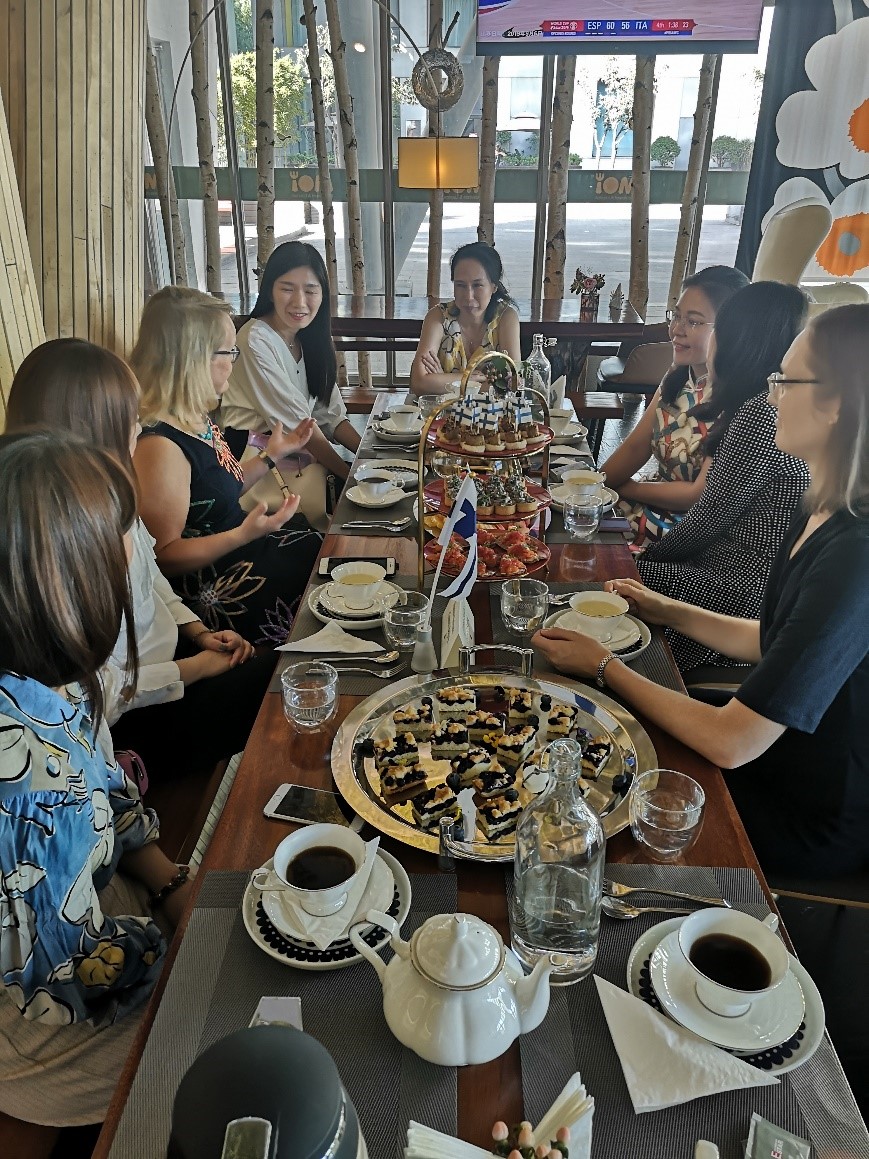 Women's Forum connects female managers and leaders from all industries and nationalities to network and share ideas. Our connecting factor is a passion to work on business between the Nordic countries and China.
Women's forum gathers together several times a year in an event called Professional Women High Tea.
At the event there's always a successful female leader to share her own or company insights of business. The gathering is informal with plenty of room for free talk and getting to know each other. We also cooperate with other chambers on related events.
To join Women's Forum contact Executive Director Ulla Nurmenniemi (ulla@bluecloud.ltd). Please send your name, position, company, WeChat, and email. Please indicate also whether you wish to get FBCB -newsletters. We will send a confirmation e­mail back to you.